What is Macrodermabrasion for Men?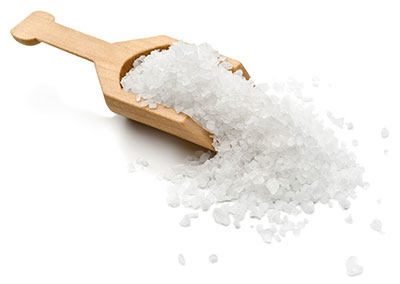 Midtown Med Spa's Macrodermabrasion for Men is an advanced treatment called Salt-A-Peel™, a treatment where salt crystals are blown across your skin at a 25° angle. Because it approaches the skin at narrower 25° (compared to 90° for most other microdermabrasion treatments), it is able to remove three times more superficial skin, getting deep under your dead skin cells to reveal your younger looking skin.
The Salt-A-Peel Macrodermabrasion Facial helps men to reduce:
Reduce the appearance of acne and other scars

Create a more even skin appearance by reducing hyperpigmentation

Lessen the appearance of fine lines and wrinkles

Leave your skin looking refreshed and bright

Reduce inflammation
How Does Macrodermabrasion Work?
Using the natural healing properties of salt, the Salt-A-Peel™ Macrodermabrasion treatment rubs off the old skin cells from your face, allowing your younger cells to emerge. While your old skin cells are discarded, the salt provides an antiseptic and anti-inflammatory benefit and draws out your skin's toxins and impurities. Once exfoliation is completed, the treatment ends with a nutrient mask that calms your face, allowing you to heal more quickly.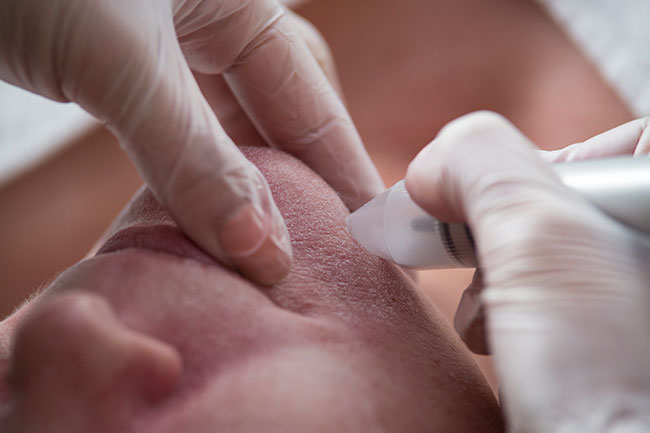 Macrodermabrasion for Men FAQs
Q: How long does Macrodermabrasion take?
A: The entire Macrodermabrasion treatment lasts 60 minutes.
Q: Should I shave my face before coming for my Macrodermabrasion appointment?
A: Yes, we recommend that our male clients shave a few hours before their appointment (but not immediately before).
Q: What should I expect after having Macrodermabrasion done?
A: You won't have any downtime and can get back to the office. Improvements in skin texture and a refreshed look are common results felt immediately.
Q: How often do I need Macrodermabrasion to keep its effects?
A: Midtown Med Spa recommends a typical regimen of six Macrodermabrasion sessions, spaced three weeks apart.