What is IPL Laser for Men?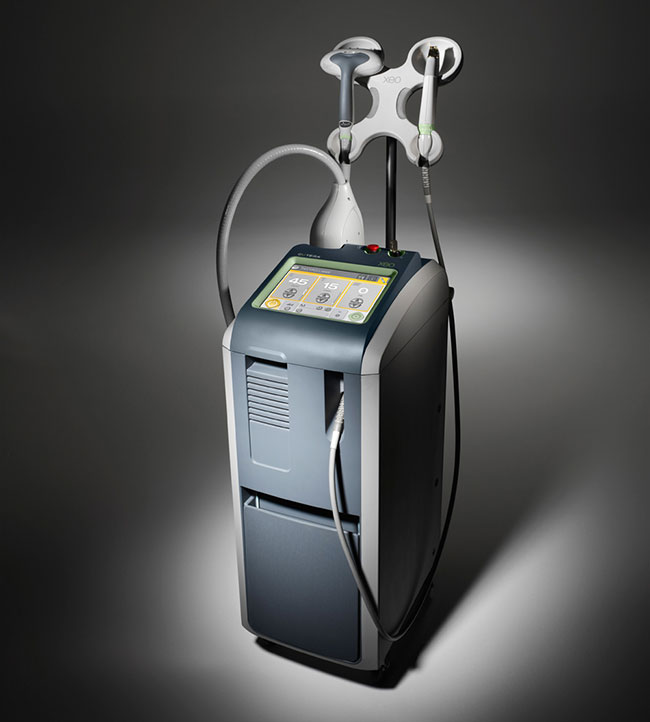 IPL (Intense Pulsed Light) is a non-ablative laser treatment that is popularly used by men to combat uneven skin tone. Midtown Med Spa offers the CUTERA® Limelight IPL, an IPL laser that uses advanced technology unlike any other on the market today. The main differentiator of Limelight IPL is its use of three specific wavelengths that can be adjusted to target different skin conditions. The laser is able to seek out specific pigments in the skin such as acne scarring and dark spots and tighten pores for a clearer complexion.
Other than wrinkles, most men are dealing with uneven skin tone, spots on their face which makes them look older than they really are. Other skin conditions such as acne scars and sunspots are also common. At Midtown Med Spa, we use our IPL treatment to help men erase all of these irregularities in their skin.
How Does the IPL Laser Work To Even Out Skin Tone?
You'll be given some protective eyewear to shield you from the laser pulses. When light is emitted from the IPL handpiece, it is absorbed by the red areas and brown spots of your skin. As the light reaches these areas, it transforms into heat which coagulates red blood cells and dries out melanin. The dead cells on your face are exfoliated and the melanin responsible for the discolorations in your face are removed. The result is the growth of newer, more radiant looking skin.
An IPL treatment feels like a sting or small snapping rubber band. Don't forget that in order for IPL to be effective, you will need to come to your IPL laser treatment clean-shaven.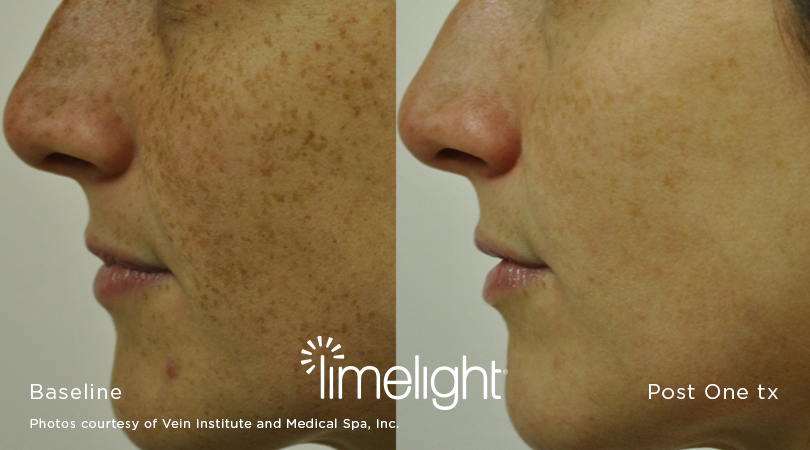 IPL Laser Treatment for Men FAQs
Q: What does a CUTERA® Limelight IPL laser treatment feel like?
A: As the laser pulses through your skin, you feel a sensation that resembles a slight stinging (comparable to the light snap of an elastic band).
Q: How long does a CUTERA® Limelight IPL laser treatment take?
A: Most CUTERA® Limelight treatments can be completed within 30 minutes.
Q: How many CUTERA® Limelight IPL laser treatment will I require to see noticeable improvements to the evenness of my skin tone?
A: Most Midtown Med Spa patients require up to three CUTERA® Limelight treatments. Additional sessions may be required.
Q: Is there any downtime after a CUTERA® Limelight IPL laser treatment?
A: You will experience redness immediately after treatment that subsides within hours. It is recommended that you avoid activity that involves sweating and avoid the sun for at least two weeks and sunscreen should be worn at all times.
Q: Do I need to shave before my CUTERA® Limelight IPL laser treatment?
A: Yes, in order to achieve the full effect of the IPL laser, please come to your appointment clean-shaven.