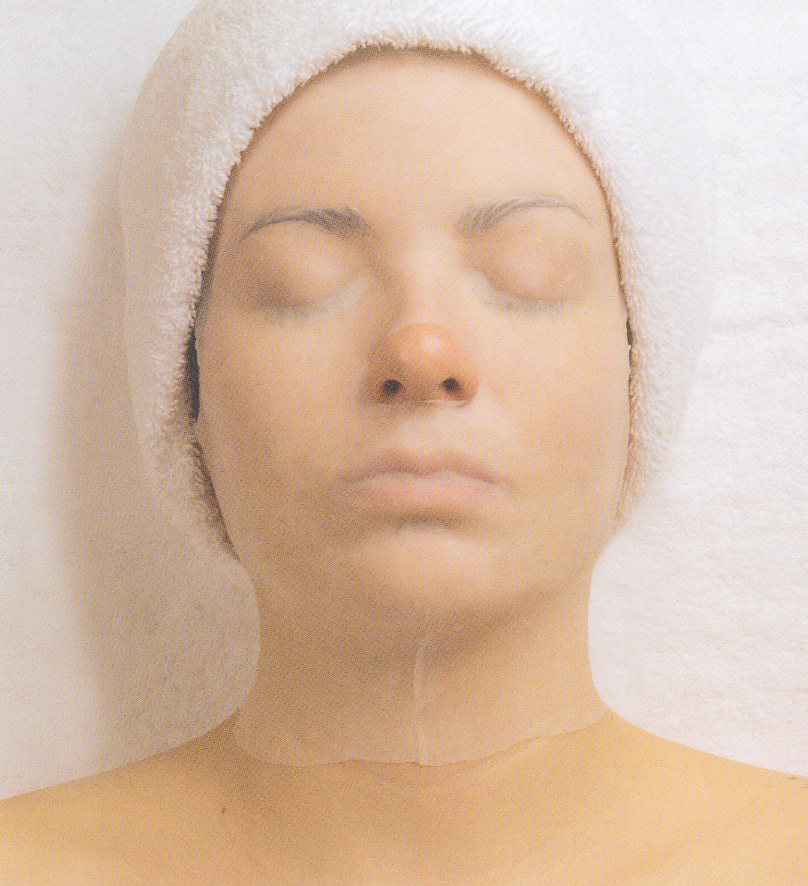 Collagen Facial Treatments
A Collagen Facial treatment is designed to help your skin become fuller and more supple by adding elasticity and turning back the clock on the depleted collagen in your skin. This treatment is a two-step process that includes an active peel treatment, followed by a firming collagen mask. The moisturizing ingredients in the mask help to delay the breakdown of your skin's natural collagen.
The result of a Collagen Facial is a restored skin structure that:
Brings vitality back to dull, dry skin

Minimizes the appearance of lines and wrinkles

Gives your face a refreshed and rejuvenated look

Quenches your skin with moisture to protect it from the harsh changes in temperature
How Does a Collagen Facial Work?
Collagen is an important structural protein in our connective tissue. Yet as we get older, collagen in our skin starts to deplete; this is why fine lines and wrinkles start to appear. The Collagen Facial is a treatment that helps to curb collagen deterioration by using hydrolyzed collagen (a form of collagen that can efficiently be absorbed through the dermis and into our bloodstream). This triggers collagen production in our skin's matrix, leading to younger, more supple feeling skin.
Collagen Facial Treatment FAQs
Q: How long does a Collagen Facial treatment take?
A: This treatment is a relaxing session that requires 1.5 hours per facial.
Q: Will I require any downtime following a Collagen Facial treatment?
A: No, there is no downtime and you will feel results immediately after the treatment.
Q: How often can I have a Collagen Facial treatment?
A: As with all treatments, your skin needs time to heal following each facial. Midtown Med Spa recommends Collagen Facials once every three to four weeks.