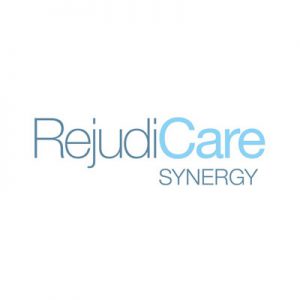 RejudiCare Products
The RejudiCare Synergy Skin Revitalizing System is a dramatic departure from any skincare brand that you are accustomed to. Based on years of research and development, the formula combines the very best skin perfecting ingredients with AQUAPRIME, a powerful new catalyst that enables the products in the System to penetrate the skin's surface and go to work immediately.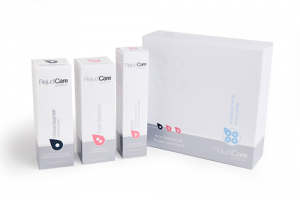 RejudiCare Adolescent Acne Kit
Rejudicare Synergy Adolescent Acne kit contains everything needed to treat Acne very effectively without prescription medication.
Acne is mainly a matter of genetics. While it can't be cured, it can certainly be controlled. If you treat your face every day, whether or not you see pimples, you can stop Acne before your skin breaks out. A little prevention can put an end to a lot of embarrassment. With the 3 easy steps in the Rejudicare Acne Kit you can keep your Acne problems under control. Whatever your age, your self-confidence will skyrocket, and that's the key to beauty and the path to a better social life.
Yes, you can control your breakouts with the Rejudicare Synergy Acne Kit
Fast acting: See remarkable improvement within days
Easy to use: Just 3 simple steps to a clear complexion
Non-prescription solution: Products interact synergostocally for optimal efficiency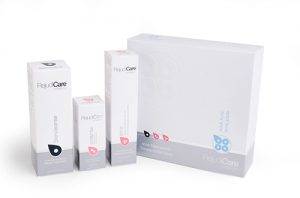 RejudiCare Adult Acne Kit
Rejudicare Synergy Adult Acne kit contains everything needed to treat Acne very effectively without prescription medication.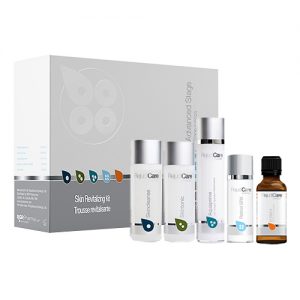 Advanced Stage Skin Revitalizing Kit
Skin Revitalizing System
Advanced Stage Skin Revitalizing Kit
Moderate to Severely Photodamaged Skin
Welcome to a world of superior skin care based on a revolutionary delivery system. Discover a new pathway to excellent results using non-irritant, easy to use and cosmetically elegant products. RejudiCare Synergy System treats the skin and prepares it to optimize the benefits of an anti-wrinkle cream. This kit contains Retinol SRX, a gel formula containing three forms of Retinol and 2CRM+, a serum containing two forms of Vitamin C. The results are amazing. Skin can regain its smooth texture, bright tone and vibrant appearance.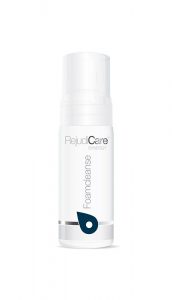 RejudiCare Synergy™ Foamcleanse
A Unique Facial Foam for a Clear, Radiant Complexion
A blend of natural ingredients that prepares the skin for a complete daily care routine.
Natural Cleansing Ingredients
All components derived from natural sources
Formulated with the purest, most gentle ingredients
Efficiently removes makeup, oil and other impurities
Unique lightweight formulation
Luxuriant cleansing lather
Non drying and soothing
Light, non-irritating, IFRA compliant fragrance
Foamcleanse
For normal, sensitive or ultra-sensitive skin
For redness or rosacea-prone skin
For dry or irritated skin
Daily use soothes and brightens skin
Leaves skin feeling soft and refreshed
The first in the RejudiCare Skin Conditioning System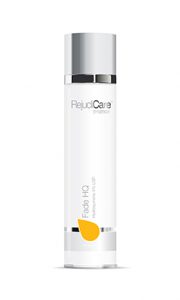 Rejudicare: RejudiCare Synergy™ Fade HQ
When uneven skin tone is a concern
Proven efficacy against signs of photodamage and aging including melasma and age spots.
For signs of photodamage and aging including melasma and age spots
Hydroquinone has been proven safe and efficacious for more than 60 years
Maximum potency
Unique formulation
Contains 4% hydroquinone USP
Cosmetically elegant formulation that is rapidly and completely absorbed
Contemporary formula that is Paraben-free.
Developed to be used with RejudiCare Synergy System to enhance delivery
Fade HQ
Lightens areas of darkened skin such as freckles, age spots, Post
Inflammatory Hyperpigmentation (PIH) and melasma
Will make skin tone more even
Weekly use soothes and brightens skin
Evidence of improvement is usually observed at 4-6 weeks
Frequently the most effective treatment for chronic melasma
4% HQ is the gold standard for melasma and pigmentation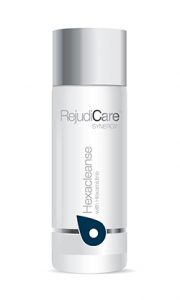 Rejudicare: RejudiCare Synergy™ Hexacleanse
When Soap is not Enough
Skin is normally populated with bacteria, fungi and yeast. When their count is too high, problems occur.
Hexamidine
Safe and well tolerated
Does not penetrate the skin
Well known antimicrobial
Reduces bacteria count on skin
Soap-Free Cleansing System
Uses the most gentle and effective cleansing ingredients available
Lathers well
Non-drying
Clean, non-sensitizing fragrance
All ingredients are from a natural source
Hexacleanse
Sensitive skin
Congested skin with redness and rosacea
Helps control acne-causing bacteria
Reduces redness and inflammation
Helps prevent itchiness
Relieves minor skin irritations
Calms skin
Use before and after aesthetic procedures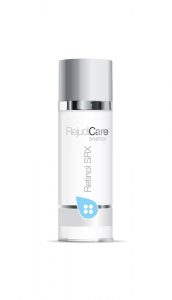 RejudiCare Synergy™ RetinolSRX
The Effective and Cosmetically Elegant Retinol
Retinol is the best anti aging, anti-wrinkle ingredient available on the market today. Lacks of cosmetics appeal from current formulations prevent proper use and good patient experience.
Unique Retinol Complex
The most extensively scientifically studied anti-aging ingredient
Uses the synergy of three forms of Retinol:

One encapsulated
One of natural origin
A synthetic one

Controlled and extended release of the retinol
Delivers efficacy without irritation
Powerful antioxidant
Stable
Unique formulation
Lightweight, fast-absorbing and cosmetically elegant
Hydrating property
Retinol SRX
Softer, smoother skin
Reduction in the appearance of fine lines and wrinkles
Clearer, brighter appearance of the skin
Stimulate formation of collagen and hyaluronic acid
Available in 3 formulations

Retinol SRX MILD for sensitive skin
Retinol SRX optimal and proven formulation
Retinol SRX MAX the maximum strength formulation allowed on the market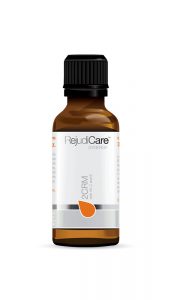 RejudiCare Synergy™ 2CRM
The Solution to Fight Signs of Aging
Premature aging skin results from Extrinsic Factors like UV exposure, lifestyle and smoking that creates free radicals. Protection against free radicals and stimulation of collagen forming cells are needed to effectively help slow and reverse the appearance of aging.
Vitamin C
2 forms of Vitamin C

fast acting L-Ascorbic Acid
slow release AAP for sustained protection

Part of the skin's own antioxidant protection
Free radical scavenger
Repairs collagen
Ensures proper collagen cross-linking
Evens complexion by inhibiting tyrosinase
Vitamin E
Fat-soluble antioxidant
Synergistic with Vitamin C
2CRM
Protects against external aging factors (vitamins)
Helps reduce the signs of aging

Fine lines and wrinkles
Evens Skin Tone
Smoothes skin texture
Skin appears healthier

Lightweight, fast-absorbing and cosmetically elegant
Custom, hypoallergenic fragrance
Compliments any anti-aging system