Dermal Fillers for Men to Soften and Correct Wrinkles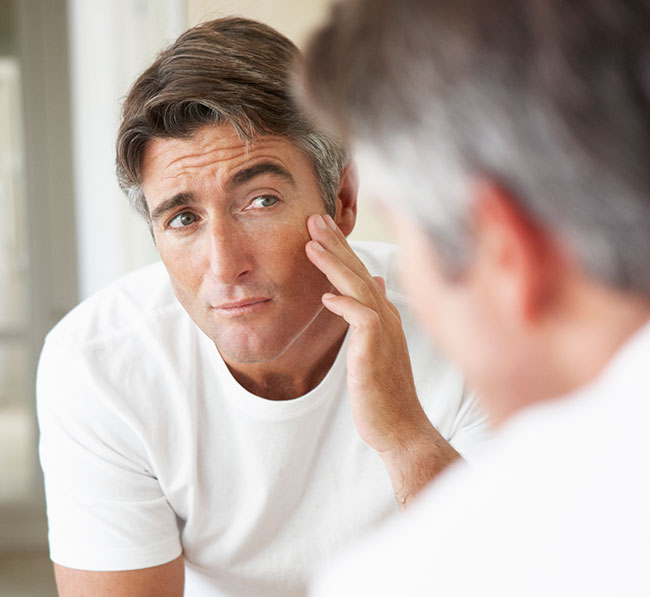 Dermal Fillers are injections that help add volume to the skin by retaining water at the injected areas. This water retention help men to soften and correct wrinkles, helping to turn back the signs of aging. As a non-surgical treatment, it is an exceedingly popular choice for men who want to smooth out wrinkles and improve their facial features.
At Midtown Med Spa, we've been helping men reverse the signs of aging using facial fillers and find that it is not only older gentlemen who are after these procedures; a lot of younger male clients are also coming to us for dermal fillers before their skin takes on an aged appearance. We use Dermal Fillers which are effective for men who want to soften and correct:
Frown lines
Shadow around the nose and mouth
Eye bags/hollowing
Creases in the skin
Smoker's lines
Chin augmentation
How Do Dermal Fillers Work to Soften & Correct Wrinkles in Men?
Dermal Fillers are injected into the soft tissue in your face to help temporarily soften and correct wrinkles in your skin. The secret ingredient is the hyaluronic acid (HA), a natural substance that has an amazing ability to attract and retain moisture. This triggers instant volume around your wrinkles, smoothing them out and returning years of youth to your complexion.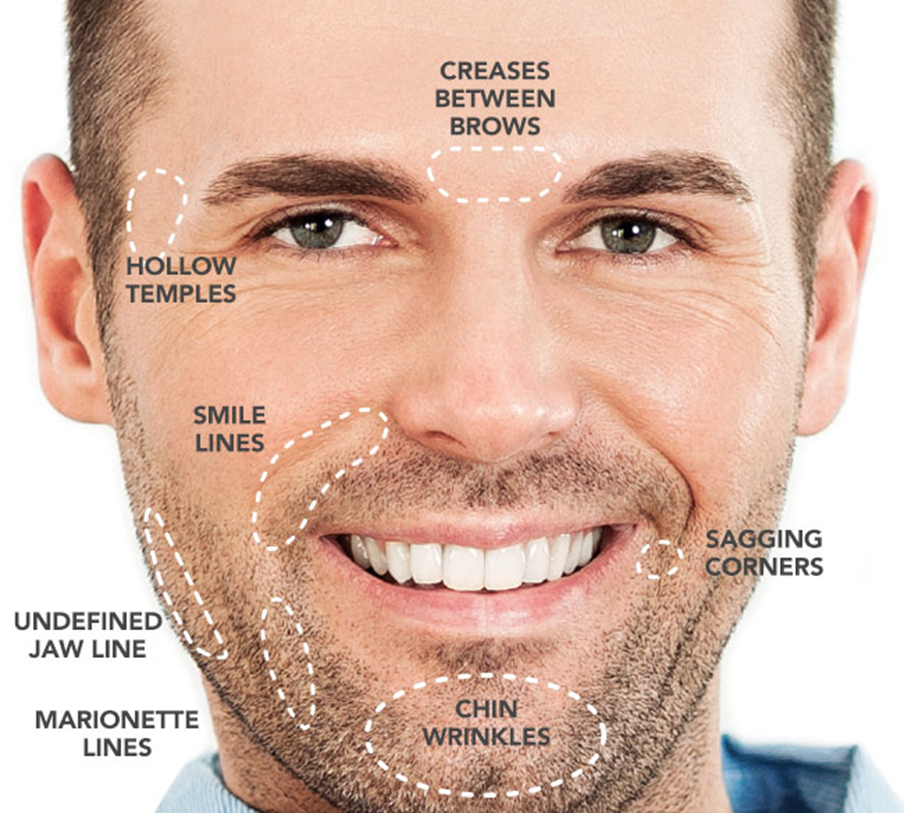 Dermal Fillers for Softening & Correcting Men's Wrinkles FAQs
Q: Do Dermal Filler treatments hurt?
A: Because Dermal Fillers are delivered via injection, some clients feel a mild discomfort during injection, much like a prickly bug bite.
Q: How long does one Dermal Filler treatment take?
A: Not including our initial consultation, the actual injection takes as little as 30 minutes, allowing you to easily fit the treatment into your busy schedule.
Q: How will I look immediately after a Dermal Filler treatment?
A: Some clients experience redness, tenderness, swelling, bumps or bruising immediately after a Dermal Filler injection. However, unlike cosmetic injections, the results of Dermal Fillers can be seen immediately, and is noticeable as you leave our spa.
Q: How long does one Dermal Filler treatment last?
A: Dermal Filler treatments are long-lasting, with results lasting between six to 12 months.