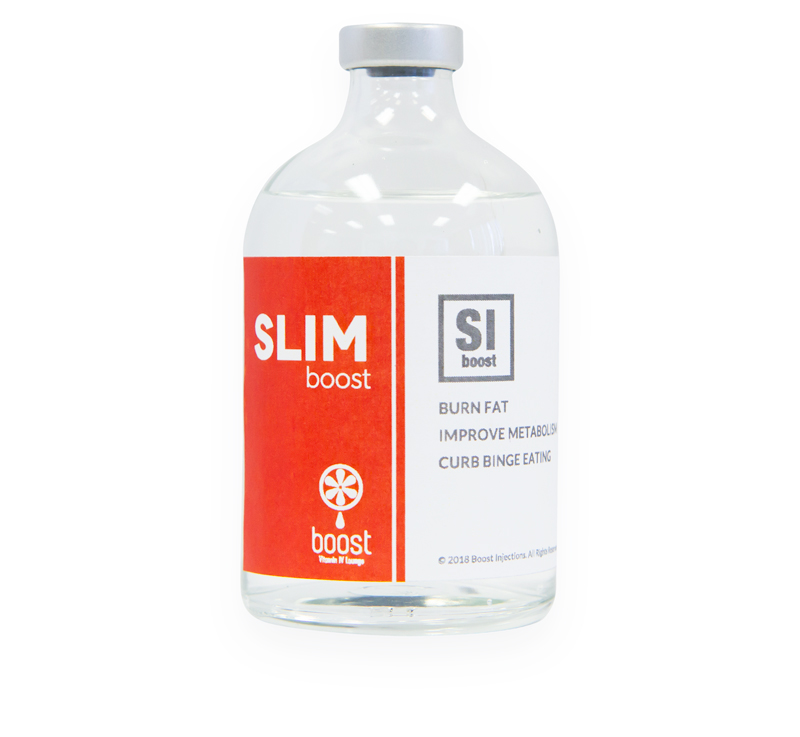 Vitamin IM Injection: Slim Booster
The Slim Boost is a vitamin and nutrient IM injection crafted to help with weight loss and works by releasing fat throughout your body, targeting primary fatty deposits. Packed with fat burning substances, the Slim Boost helps your liver remove fat while aiding in the breakdown of fatty tissues. The Slim Boost was designed for clients who want to shed those last few stubborn pounds.
Having the Slim Boost as part of your beauty regimen will help to:
Increase red blood cell production
Improve metabolism for better weight management
Reduce appetite to curb binge snacking
Increase fat burning
How Does the Slim Boost IM Injection Work?
The key ingredients of our Slim Booster IM injection are Methionine, Inositol, Choline, and Vitamin B12. They are all major factors that make your metabolism faster. This results in your ability to gain better control over your weight and discover a slimmer you.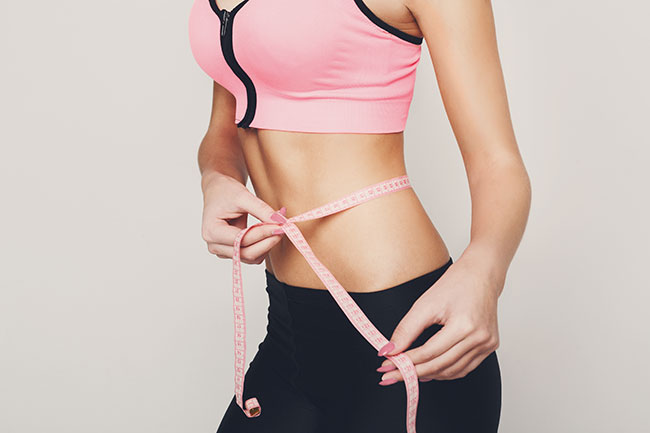 Vitamin IM Injections FAQs
Q: What can I expect from an IM Injection Booster shots?
A: IM injections deliver vitamins and nutrients to your body for maximum absorption by injecting deep into your muscles. Since muscle tissue has a greater blood supply, it can hold more of the nutrients injected into it, helping to provide maximum benefit and results.
Q: How do IM Injection Booster shots work?
A: IM Injection Booster shots work by administering vitamins and nutrients directly into your muscles, so that there is no GI metabolism, allowing maximum absorption of vitamins and nutrients. Common areas of your body where IM injection Boosters will be administered include the deltoid muscle of your arm, your upper thigh, and the ventrogluteal muscles of your buttocks.
Q: How long does an IM Injection Booster shot take to administer?
A: One booster shot takes only seconds to inject and will last you for at least a week.