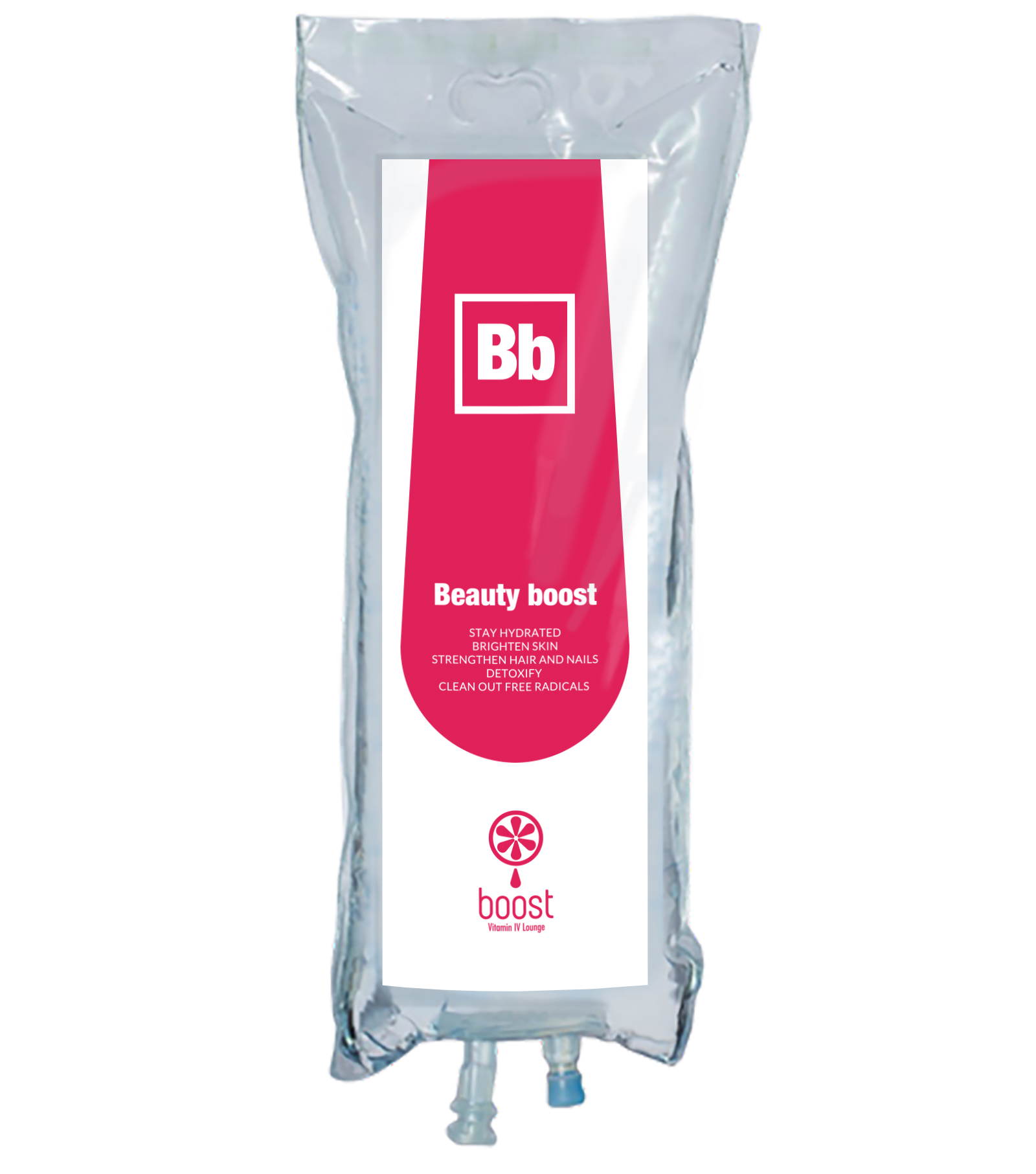 Beauty Boost - Vitamin IV Therapy
The Beauty Boost is a Vitamin IV Therapy that uses the perfect formula to keep your hair, skin, and nails looking young and beautiful. With a perfect blend of nutrients geared for hydration and antioxidation, it is a high dose boost that keeps the signs of aging away.
Designed for everyone who wants to stay looking young and at their best, Beauty Boost helps you to:
Stay hydrated
Brighten the skin
Strengthen hair and nails
Detoxify and clean out free radicals from the body
How Does Beauty Boost IV Therapy Work?
Using a special blend of vitamins and nutrients, Beauty Boost aids in collagen synthesis and the regeneration of vitamin E and A in your body to help clear scars and reverse the signs of aging. Other ingredients help increase the strength of your hair and nails while promoting your skin to retain moisture. Together, these ingredients work wonders and serve as an anti-aging secret weapon that will keep you looking beautiful.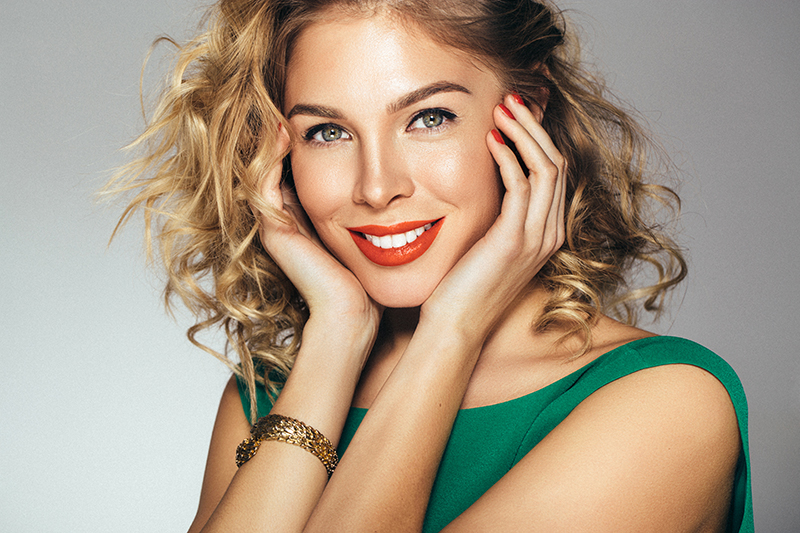 Q: What should I expect from Vitamin IV Therapy?
A: Vitamin IV Therapy helps deliver minerals and amino acids to your body for maximum absorption. If you continuously use Vitamin IV Therapy, you are proactively maintaining optimum wellness.
Q: How does Vitamin IV Therapy Work?
A: Much like oral supplements, Vitamin IV Therapy focuses on providing your body with vitamins and nutrients. However, our body only absorbs 20% of the nutrients in oral supplements–the rest are filtered by our digestive system. With Vitamin IV Therapy, nutrients are administered directly into your bloodstream, bypassing your digestive system. The result is 100% cell absorption.
Q: Does Vitamin IV Therapy hurt?
A: You will feel a slight pinch as the needle enters your vein, then a cool rush as the fluids enter your body.
Q: How long does one Vitamin IV Therapy session take?
A: A 500ml Vitamin IV Therapy requires 30-45 minutes and a one-litre therapy requires 45-60 minutes.