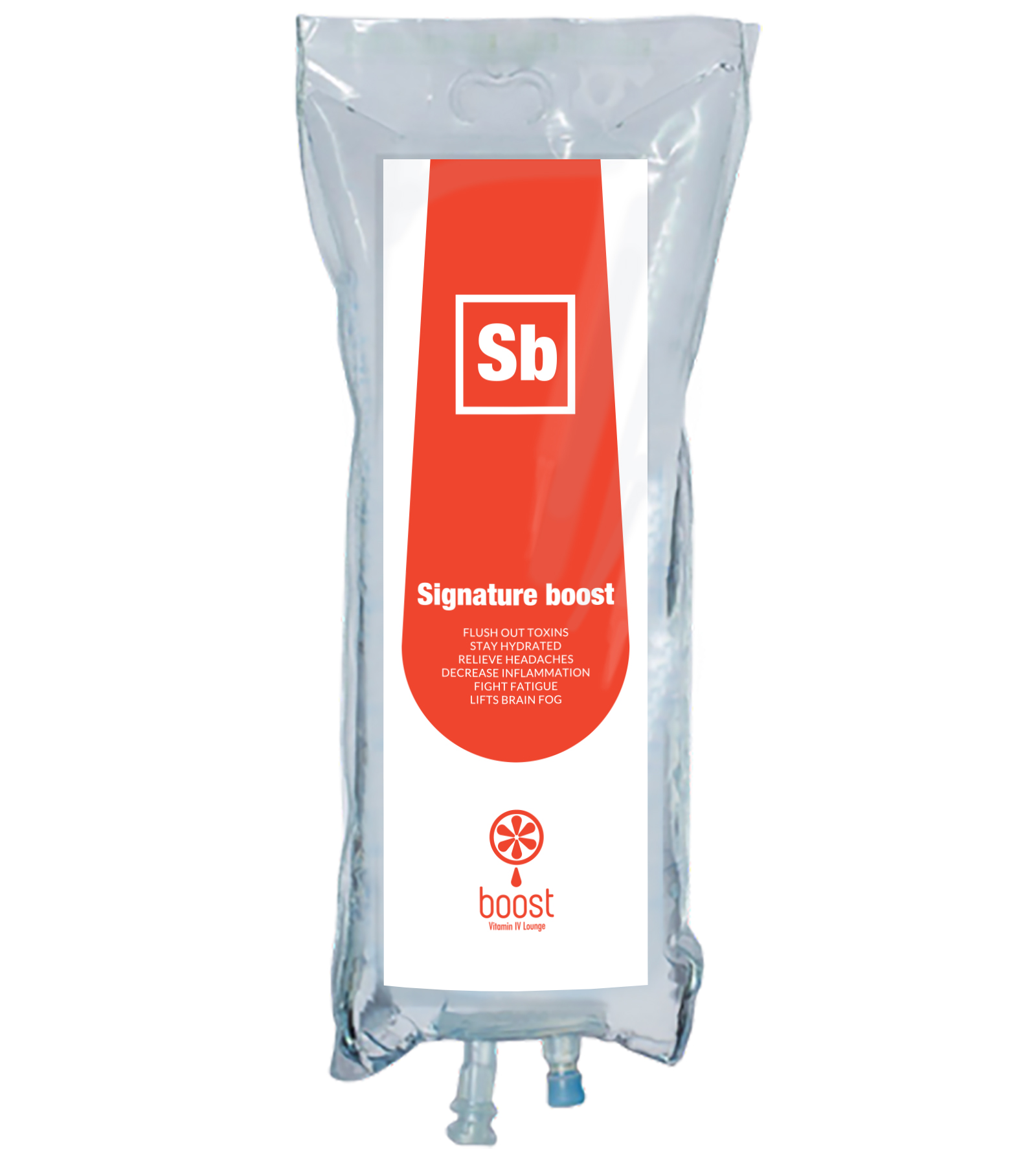 Signature Boost - Vitamin IV Therapy
The Signature Boost is our customized IV infusion that is tailored to your needs. Every individual is different; your body and physiology or your motivations and goals. By creating a customized infusion, we're able to provide a personalized IV infusion that is customized for you. The Signature Boost can help you target concerns such as:
Colds and flus
Anti-aging
Getting a good night's sleep
Fatigue, sluggishness, brain fog
Stress and irregular living patterns
How Does our Signature Boost Vitamin IV Therapy Work?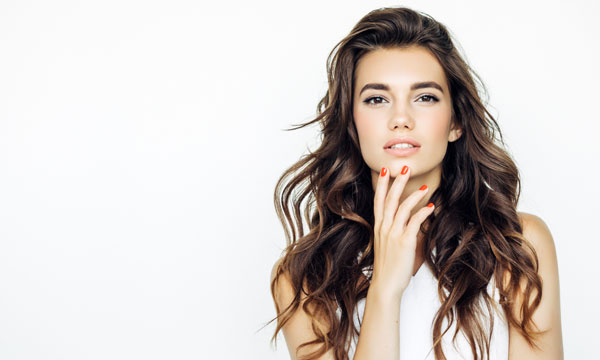 At Midtown Med Spa, we offer the following vitamin and nutrients for our Signature Boost Vitamin IV Therapy. Alongside our professional advice, we'll help you create a Vitamin IV infusion that is 'just right' for you:
B Complex
B complex is a combination of B vitamins that are the fundamental building blocks for staying in good health. These vitamins are normally used to supplement vitamin deficiency resulting from poor diets, illness, and alcoholism.
B5
Vitamin B5 converts nutrients from food into energy, reduces bad cholesterol, lowers high blood pressure, and prevents nerve damage and pain. It is also used to treat skin conditions, chronic fatigue, low immunity, insomnia, and depression.
B12
Vitamin B12 is a water-soluble vitamin that plays a key role in the normal functioning of the brain and nervous system. As one of the eight B vitamins, it is involved in the metabolism of every cell of the human body. It is a popular vitamin used to combat allergies, asthma, canker sores, sciatica, fatigue, and insomnia.
B6
Vitamin B6 helps control levels of homocysteine in the blood, an amino acid that may be associated with heart disease. B6 is commonly used for treating seizures dementia, depression, carpal tunnel, acne, dermatitis, and nausea.
Calcium Gluconate
Calcium is a mineral that helps our body maintain strong bones and helps our muscles move and our nerves to carry messages from the brain to the rest of our body. Calcium is found in treatments for cramping, twitching, rashes, and hypersensitivity.
Magnesium Sulphate
Magnesium is a mineral that is needed for more than 300 biochemical reactions in the body, helping to maintain muscle and nerve function, heart rhythm, and a healthy immune system. Magnesium is regularly used for hypertension, muscle cramps, migraines, and chronic fatigue.
Vitamin C
Vitamin C is not made by the body but helps the tissues in our body to grow and repair. It is also an antioxidant that blocks the damage caused by free radicals. Most common uses of Vitamin C are for antiviral, antibacterial, wound healing, and immune support.
Glutathione
Glutathione is an antioxidant that helps prevent damage to our cells caused by free radicals. It is most commonly found in detox, antioxidants, and antiviral treatments.
Selenium
Selenium is a mineral that is essential to good health, as they help to prevent cellular damage from free radicals. It can be used in treatments for cervical dysplasia, cataracts, immune support and macular degeneration.
Taurine
Taurine is an organic acid found in the large intestine of our body. It helps to regulate the nervous system and muscles while ensuring a healthy brain and heart.
Zinc
Zinc helps the body fight off invading bacteria and viruses. As our bodies do not have a specialized storage system for zinc, regular intake is needed. It best known for helping with immune support and wound healing.
Carnitine
Carnitine is critical to energy production: it transports fatty acids so that they can be oxidized to produce energy while transporting the toxic compounds out to prevent accumulation. It is useful for a general health boost, more energy and easier weight loss.
Glutamine
Glutamine plays a large role in our body's brain function and digestion. It is commonly used to enhance performance and treat anxiety, depression and insomnia.
Q: What should I expect from Vitamin IV Therapy?
A: Vitamin IV Therapy helps deliver minerals and amino acids to your body for maximum absorption. If you continuously use Vitamin IV Therapy, you are proactively maintaining optimum wellness.
Q: How does Vitamin IV Therapy Work?
A: Much like oral supplements, Vitamin IV Therapy focuses on providing your body with vitamins and nutrients. However, our body only absorbs 20% of the nutrients in oral supplements–the rest are filtered by our digestive system. With Vitamin IV Therapy, nutrients are administered directly into your bloodstream, bypassing your digestive system. The result is 100% cell absorption.
Q: Does Vitamin IV Therapy hurt?
A: You will feel a slight pinch as the needle enters your vein, then a cool rush as the fluids enter your body.
Q: How long does one Vitamin IV Therapy session take?
A: A 500ml Vitamin IV Therapy requires 30-45 minutes and a one-litre therapy requires 45-60 minutes.